PCD Pharma Franchise in Uttarakhand – Welcome to Biophar Lifesciences 'the best pharma Franchise Company' for PCD business in India. Biophar is ISO 9001:2008 certified pharma franchise company engaged in the manufacturing, trading, marketing and third party manufacturing for pharma products. The company offers more than 400 formulations that are manufactured in the WHO and GMP certified production unit. We are offering our PCD Pharma Franchise in Uttarakhand to expand our presence in northern India.
The company invites all the pharma distributors, medical representatives and other entrepreneurs to join our business venture. Pharma Franchise business is highly popular in India due to its vast scope for growth. If you are thinking to start your own business then our PCD Pharma Franchise in Uttarakhand is the best option for you.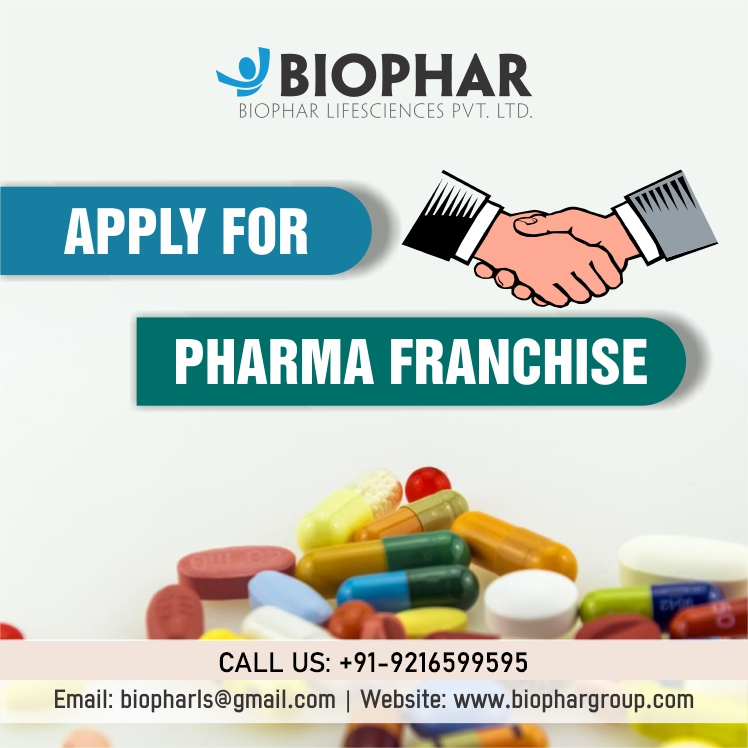 Top Leading Pharma Franchise Company  in Uttarakhand– Biophar Lifesciences
Biophar Lifesciences is a pioneer in the pharma industry and reached to a prominent position in a very short span of time. This has become possible with the help of our high-quality range of generic drugs. We are Chandigarh based pharma Franchise Company established in the year 2008 and since then growing and developing the brand and formulation across the country. Our team of highly qualified and experienced people is the driving force for the success of the company. They allow us to provide our customers with the international standards molecules at the reasonable prices.
At Biophar Lifesciences we have the highly integrated infrastructure that also supports us well in manufacturing the branded and quality drugs. Our formulations are highly accepted in the market due to its effectiveness and the fact that they come with lesser side effects. Biophar Lifesciences is considered as best for PCD Pharma Franchise business because following reasons:
High-quality range of drugs
Our API's
Best monopoly rights
Invest in  Pharma Franchise Business
Pharma Franchise business provide the best opportunity to the pharma professionals and experts to start a business in the pharmaceutical sector. Since the pharma industry is growing well in the country, this has created a great scope for the pharma professionals to invest their money.
Look other benefits of having Pharma Franchise business;
Low investment
Less risk
Good income
No promotional and marketing cost
Work in your own city
Why is Biophar LifeSciensces considered best for PCD Pharma Franchise Business?
Biophar Lifesciences is considered as best for PCD Pharma Franchise business. The reason for this is our highly professional working environment and coming up to our commitments. We have associates all over the country who enjoy the benefits of being our pharma franchise partners. We have made a significant position in the pharma industry. The Company is trusted by people and business associates, we deliver what we commit.
Here are the things that make us suitable for PCD Pharma Franchise:
Marketing and promotional Backup: Our associates will get the best promotional and marketing backup without paying for it. This will help you in beating the competition and making a good impression in front of doctors. Our promotional kit contains the tools like Visual Aid, Working bags, Visiting cards, Small gift articles, Diaries, Writing Pads, Covers of catch, Reminder cards, Brochures, product cards.
Quality Assurance: Quality is one of the prime focuses at Biophar Lifesciences. WE use the best quality raw material for the manufacturing of the drugs and make sure that only best products reach to you. Our quality management team keeps the good check on the quality of the products at every stage of manufacturing.
Certifications: We produce drugs legally in a certified production unit so that people get the best what they are paying for. Our production site is WHO and GMP certified that ensure you the high quality for all the formulation.
Our Range of Formulations: Associates have options of choosing eh products that they want from more than 400 formulations. Our products are best in quality. We make sure that every section of the society could get them and thus, our prices are affordable too.
Here is our product portfolio:
Tablet,
Syrup,
Capsule,
Suspension,
Injection,
Sachet,
Drop,
Powder,
Oil
Painkiller Gel
PCD Pharma Franchise Opportunity in Uttarakhand by Biophar Lifesciences
We are providing the best business opportunity to the pharma professionals who want to start their own business in the pharma industry. Associate with us by getting our PCD Pharma Franchise in Uttarakhand and start your own business. We are offering our PCD Pharma Franchise in all the districts of the state. For good growth and profits, the company is providing the best monopoly rights to all its associates.
Here are our target locations for PCD Pharma Franchise:
Almora
Bageshwar
Chamoli
Champawat
Dehradun
Haridwar
Nainital
Pauri Garhwal
Pithoragarh
Rudraprayag
Tehri Garhwal
Udham Singh Nagar
Uttarkashi
Why choose us for PCD franchise business?
Biophar Lifesciences believes in the mutual benefits and thus provide the best opportunity to all its PCD Pharma Franchise associates to grow their business. We deal transparently with our associates and therefore, they trust us while investing their money. Biophar Lifesciences provides the best business opportunity to all its associates and ensures that pharma franchise partners get the mutual benefits.
Here are the advantages of choosing us for PCD Pharma Franchise business:
The entire manufacturing takes place in the excise free zone and thus our price is very low.
We provide the best quality packaging for all our products.
All the products are executed for shipping with the 24 hours of order.
Get high-quality products at the affordable prices
We provide all the updates about the latest launch in the pharma industry to our associates through our newsletters.
Associates will get good profit margin on all the products.
These are the things that makes us best for pharma franchise business. We provide our associates with the best opportunity to grow their business in this sector.
Scope of Pharma Franchise Business in Uttarakhand
Uttarakhand has good number of healthcare clinics, hospitals, clinics and multi specialty hospitals. People are getting aware of the heath issue and thus accepting the branded high quality drugs. This has created good scope for the pharma franchise business and attracting investors. If you want to start your business in the Uttarakhand then this is best opportunity for you. There is good scope for growth in this sector as well.
Contact Information
Name –  Biophar Lifesciences
Address – #34, first floor. Raipur kalan Chandigarh 160102
Phone: +91-9216599595